"Most people's lives were stories with mysterious endings. Mine was a story with a beginning I could never make sense of. It was like fifty different unrelated strands I couldn't weave into a solid crystal."
First off, let's take a moment to acknowledge the GORGEOUS cover!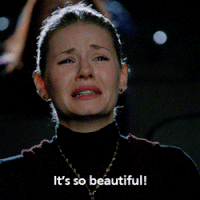 Like wow! I read this as an e-book; however, I will definitely be purchasing a paper copy. For reasons besides the cover, but we'll get to that in a moment.
Okay, ready to continue? I'm not, but I better get on with it anyways.
The story which Franklin spun was unique in so many ways. I mean, a story peddler who creates strands of color with her hands then crystalizes those into something solid? Just beautiful. Then there were also the names of animals; for example, fluff-hoppers. Obviously rabbits, but it made these mundanes creatures seem magical. Another interesting thing was the last names. Like En-Yestin and Bo-Bradwir. It took me a bit to get used to, but this was a unique twist as well. And finally, what about phrases like, "Mind your own onions?" Honestly, I had to reread that one the first time it came up. It's too good to be true 🙂
Okay, enough rambling… The heroine, Tanwen, was very down to earth and I could easily relate to her. I had expected her to end up as some superhero who single-handedly saves the day; however, it wasn't like that at all. Yes, she was brave, selfless, and kind, but – to put it simply – it was natural. The other characters in this novel were colorfully portrayed as well and I quickly fell in love with each of the Corsyth Weavers as well as Princess Braith.
"I turned back to the bruised, crumpled, lovely, broken creature who lay shattered on the forest floor. And I saw my future."
Moving on to the plot. It ambled along at a nice pace, not boring me with details and not moving so quickly I was left behind in the dust. In addition, the ending was exquisite. It left me satisfied, yet at the same time wanting to read the next book.
One thing, though, which I found slightly confusing, was the essence of the story strands. I'm still not 100% sure what they are. Are they supposed to be some sort of gifting? Some sort of magic? Art that is in the form of color? The book began with Tanwen telling a story and I realized right away that the color thingies were coming from her fingers because that's what the cover shows, but I didn't know why or how?
Lastly, this was a wonderfully clean read and as a result, I was able to fully enjoy it.
I definitely recommend this book! As I mentioned before, I will be purchasing a paper copy and am also waiting expectantly for book two!
Ta ta for now,
E.J. Hill