Happy 2019!!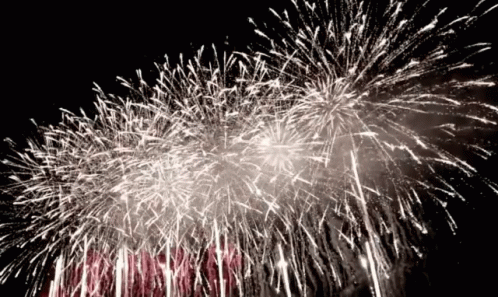 Looking back at 2018, here are some of my favourite reads.
The Story Peddler by Lindsay A. Franklin
This was a magical read! I was completely captivated by each strand that Franklin wove to create this colourful tapestry.
The Wendy by Erin Michelle Sky and Steven Brown
I was captivated from the very beginning. The authors have a way of writing that enchants the readers and draws them into this colourful, exciting world.
If I Run Series by Terri Blackstock (If I Run by Terri Blackstock)
Oh my goodness, this series! So good! I was sitting at the edge of my chair the entire time. Review for books #2 and #3 are coming soon.
The Enchanted Sonata by Heather Dixon Wallwork
The world Wallwork immediately established was magical and intriguing.
Changeling (Sorcery and Society #1) by Molly Harper
I loved this book! It was such a beautiful and captivating story. I can't wait to read book #2!
The Night Circus by Erin Morgenstern
I was immediately sucked in by Morgenstern's beautiful and descriptive writing style. There was something magical about it, something intricate like a delicate spider web glistening in the morning sun.
Garden of Thorns by Amber Mitchell
The first little bit had me wondering if the entire book was going to be so dark. I thought, "There is a good chance I won't finish this book." Then Rose escaped the Garden and met Rayce. That's when I fell in love with the story and a certain character….
The Faerie Ring by Kiki Hamilton
I definitely recommend this book. It was a lovely read and I am looking forward to reading the next book in this series and discovering where Tiki's journey will lead to next.
Shadow and Thorn by Kenley Davidson
The first thing that caught me was the writing. To me, it had a certain grace about it which danced with elegant steps across the pages. And it took me by surprise, I had not anticipated such charm when first I turned to "Chapter 1."
Cleopatra's Moon by Vicky Alvear Shecter
This book is a golden little nugget I found while digging through piles of dusty books at my local book fair.
And lastly, the honourable mention goes to…
Bandaging the Blitz by Phyll Macdonald-Ross & I.D. Roberts
As a book co-written by someone who actually lived through these things, it had a beautiful authentic atmosphere. Each time I picked up this book, it was like I stepped through a portal into the 1940s.
__________________
While I was writing this up, I kept thinking, "Oh, ya! That was such a good book! I should read it again." Haha. I definitely recommend all of these books. They are amazing and very enjoyable.
Have you read any of these books? Are they on your favourites shelf?