Happy Thursday everyone,
It's finally here! The cover for Tales of the Wendy book #2.
I read book #1, The Wendy, exactly a year ago and I absolutely loved it. The story captured me, the writing enchanted me, and of course, Wendy inspired me. She was fiery and independent and honourable, even when she had to make difficult choices.
But I will stop blabbing now and get on with the good stuff…
___________________________________________________
NOT EVERY ADVENTURE GOES AS PLANNED …
In this eagerly awaited second volume of the acclaimed Tales of the Wendy series, Wendy's troubles are far from over. Hook wants her in irons, the crew wants to throw her overboard, and Pan's magical compass is the only thing standing in their way. But Pan himself is nowhere to be found.
When a new everlost captain appears on the horizon, it will take everything Wendy has to survive.
And a tiny red dragon will set events in motion that could save or doom them all. 
—————————————————————
Fans of Brigid Kemmerer's A Curse So Dark and Lonely, Gena Showalter's The Evil Queen, and Leigh Bardugo's Shadow and Bone will love the rip-rollicking adventure, fantasy, and historical elements of the Tales of the Wendy series by Steven Brown and Erin Michelle Sky, Dragon Authors.
What other authors have said about The Wendy:
⭐️⭐️⭐️⭐️⭐️ "All the markings of a classic … captivating and delightful." ~ Lydia Sherrer, USA TODAY Bestselling author of Love, Lies & Hocus Pocus
⭐️⭐️⭐️⭐️⭐️ "What a fantastic take on a classic tale!" ~ Tyrolin Puxty, author of the Broken Dolls trilogy
⭐️⭐️⭐️⭐️⭐️ "I'm so grateful I found this book. It completely captivated me." ~ T.A. Hernandez, author of the Secrets of PEACE series
⭐️⭐️⭐️⭐️⭐️ "Delightful and surprisingly hilarious … Sky and Brown bring fresh magic and wonder to a well-known story." ~ C.L. Ogilvie, author of Some Assistance Required
⭐️⭐️⭐️⭐️⭐️ "Like Hook good. Except better." ~ S. Shane Thomas, author of Rob Rogers Fights a Unicorn
⭐️⭐️⭐️⭐️⭐️ "The Wendy is a delight—beautifully written and funny." ~ Steven Ramirez, author of Tell Me When I'm Dead
⭐️⭐️⭐️⭐️⭐️ "WOW! Just WOW!" ~ Emma Hill, author of Ashes of Glass
Cover Reveal date: August 8
Links:
—————————————————————
Book details:
Title: The Navigator
Authors: Erin Michelle Sky & Steven Brown
Series: Tales of the Wendy, Book 2
Pub date: October 8, 2019
Publisher: Trash Dogs Media, LLC
Hardcover ISBN: 978-1946137036
Paperback ISBN: 978-1946137043
Ebook ISBN: 978-1946137098
Kindle ASIN: B07VNBPN1T
_____________________________________
And last, but absolutely not least… The cover!
Isn't it gorgeous?!?!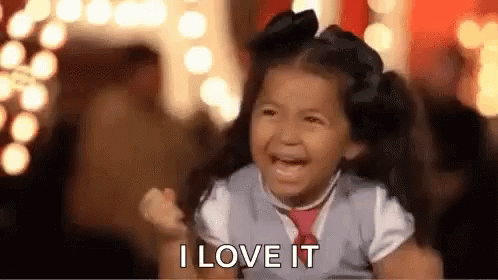 I am so excited! I can't wait till the release!
If you haven't read book #1, you must immediately add it to your to-read list.