I read this book so fast it didn't even end up on my currently-reading bookshelf! That says a lot, but allow me to elaborate.
"As a Flower, it's my job to dance. As a Wilted, hers is to keep me in line by paying for my mistakes with her skin. In the Garden, Flowers are low, but Wilteds are the dirt beneath our petals, silently keeping our roots alive."
The first little bit had me wondering if the entire book was going to be so dark. I thought, "There is a good chance I won't finish this book." Then Rose escaped the Garden and met Rayce. That's when I fell in love with the story and a certain character.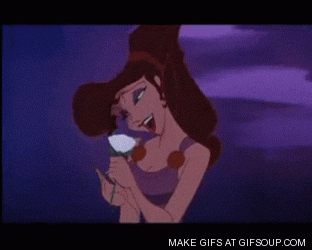 I don't usually moon over guys from books, but Rayce… He was amazing. So sweet and kind and self-sacrificing and not perfect. He had flaws and he made mistakes, but he had such a good heart. Plus, to me, he didn't feel like your typical YA male hero and this was so refreshing. Anyways… ehm. Rose was lovely as well. She was so scarred and yet, she loved her sisters from the Garden with her entire being. It didn't matter who she was or whether or not it would put her life in danger, she was going to save them. Throughout the book, she learned to trust others, especially men, and I enjoyed that this growth was evident – it gave the story more depth. The other characters were amazing too. The gardener and his lackeys were chilling and totally unlikable. Then the rebels were charming, especially Oren, Marin, and Arlo.
The plot was engaging and had me completely captivated. I mean yeah, it didn't even make it to my Goodreads shelf. The writing was quite nice. It wasn't elaborate, but it wasn't boring either. Finally, this was a relatively clean read. There wasn't any vulgar language or sex. The romance was actually quite sweet and despite Rose obsessing over Rayce sometimes, I enjoyed it.
"We were two little girls clinging to a splash of stars between wooden planks, whispering the only words that could ever truly mean anything to us: no matter how dark the night, we will always be there for each other."  
So would I read book #2? I'm almost afraid to because I kind of liked where this one left off and I'm afraid bad things will happen in the sequel. What do you think? Is it worth the risk? Altogether, I recommend this book to lovers of YA fantasy!