"She walks with grace upon the clouds, and the stars know her by name."
What a  stunning read! There were many things I expected and many did not come to pass. Which was wonderful. It just proved that this was not a novel I could predict and this made me enjoy it all the more.
Although some may say that the story began slowly, I found that this time which Brienna spent at the school, allowed for some wonderful world building and also allowed me to become well acquainted with Brienna. Who, by the way, was quite sweet and brave. She was so loyal as well – she risked her life for her country and for the people she cared about.
"There are many secret doors around us, in plain sight. We just don't take the time to find and open them."
The writing was lovely. It was colourful, but not in a pretentious way. It flowed naturally through the story and gave it a delightful flavour.
This was also a clean read. Which I honestly was not expecting, but it was a pleasant surprise.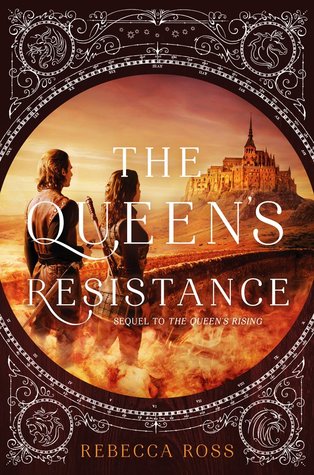 But wait, I cannot go without vaguely mentioning the ending. I loved it! Not what I was expecting, but I'm glad it unfurled this way. Also, it ended with a neat closing. This could definitely be a stand-alone. Yet, there is a second book? I'm not convinced it's necessary, so I suppose I will have to read it and find out.   
"Passion is wholehearted devotion; it is fervor and agony; it is temper and zeal."
Ta ta for now!  
P.S. Aren't they both beautiful covers?!? Simply gorgeous! ❤