Going into this book, I was a little skeptical since I wasn't a huge fan of Dickerson's last book. (The Orphan's Wish.) However, this one did pick things up a little.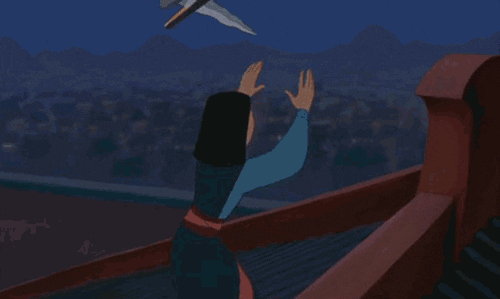 I'll start with saying that I'm really, really, glad that Dickerson stayed true to Mulan's ethnicity. It was nice that she was open to presenting a non-white female antagonist. I also loved Mulan's character. She was fierce and independent, but still kind and gentle. I think of all the books by Dickerson that I have read so far, Mulan is my favourite female character. She was stronger than the others and didn't let men do all the fighting for her. I can't say I was a huge fan of Wolfgang… He was okay, but I felt that there wasn't a great deal of development or depth. A lot of the time spent from his POV, was him obsessing over whether or not Mulan was in love with him. This was also the case for Mulan's POV and combined, it made me rather bored. On that note… about 50% of the way, the action just died off and I wondered, "What is left to happen?" It picked up again at 70%, but I ended up skimming most of the stuff between 50% and 70% (the majority was simply Mulan and Wolfgang trying to decide whether or not they loved the other. A little speculation is fine, but after a bit, this became tedious).
Another thing that really bugged me, was the world building. This is a new area for Dickerson so she should set the stage, but I got very little. I was left with the skeleton of a picture in my mind. This was similar to other aspects of her writing too. There wasn't quite enough description. It was simple and to the point. Which is sometimes fine, but Dickerson has written a great number of books already so I expected more colour.  
An enormous positive factor was that this was a clean read. There were some kisses (maybe more than other Dickerson novels?), but they weren't overly graphic.
I recommend this book to those who enjoy fairytale retellings. Although I warn you, the romance is rather sappy (and a touch cliche?). But maybe you don't mind?
I received a complimentary copy of this book from Thomas Nelson through NetGalley. Opinions expressed in this review are completely my own.
Thanks for reading!
Have you read A Warrior Maiden? What were your thoughts?