I faintly remember reading and enjoying Kiss of Deception by Mary E. Pearson, so I thought I would give this one a try. 
I'll be honest, after the first two chapters, I was a little worried that I would not like it. It started rather slowly and I felt like a ton of names and places and history was just dumped on me. However, I kept reading because I was very intrigued by the whole concept of the Rhatan and Kazi's secret mission. As Kazi and her cohorts entered the city and ran into Jace and his brothers, things began to pick up. And then Jase and Kazi were kidnapped and chained together. From there, I was sucked in. 
I began to really enjoy the world that this book was set in and also the relationships between the characters. Jase and Kazi had a really sweet relationship which was developed when they were alone in the wilderness together. I loved this time that they were able to spend together; it gave them room to strip back all of those messy layers and see each other's core. Kazi was fierce and brave, yet also deep down there was fragility within her.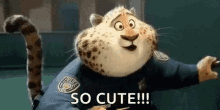 Jase was sweet and a natural leader. And I cannot go by without mentioning the chemistry between Wren and Synove and Jase's brothers… So cute. 
One thing that I feel that could have been more prominent was Kazi's Rhatan skills. She spends quite a bit of time hanging around Jase and his family, but I would have loved to see more of her special skills. 
This was not a clean read. There was some profanity, but while Jase and Kazi do kiss and whatnot, it is clearly mentioned that they do not take it that one step further.
Ta ta for now!
Emma
"He turns his face towards me and in his expression, I see nothing but ice and stone."
Quote from Beautiful Beast