Happy Monday! Self-publishing was a long journey for me and I thought I would share some of it with you guys through this tag. Hope you enjoy. 🙂
1. What is the title of your debut novel?
Ashes of Glass. It's a retelling of Cinderella with a few twists.
2. Why did you choose self-publishing?
I think it chose me. I sent queries to a number few agents and heard back from one of them, "While your work has merit, it is not quite a fit for us. With respect and regret, we must decline." After a while, I wasn't sure where to go. Do I keep sending out queries? Do I just leave this novel and start writing a new one. During the summer I worked at a u-pick berry farm and met a woman who was a self-published author. She told me about CreateSpace and the royalties a self-published author receives. Prior to this, I didn't know much about self-publishing so that day I went home and looked into CreateSpace. I was hooked right then and there. I was going to publish my book! Before I did, though, I edited ferociously and laid the foundations so I could begin building a social platform.  Finally in January 2018, I felt it was ready and hit the publish button!
3. What's your favorite thing about being an indie author?
I can do pretty much whatever I want! I made the cover myself, I designed the inside, I added and removed scenes. But this can also be a pitfall since as the author, it's sometimes like I'm wearing blinders. Whether the cause is stubbornness or pure ignorance, problems sometimes arise from my desire to be independent.   
4. What's the hardest thing about being an indie author?
Building a platform and getting reviews. You obviously want people to read your book. That's why you published it, right? I needed to get myself out there, make a twitter account, get a blog going, review books, join goodreads groups etc. But at the same time, I had to be careful not to spread myself too thin. I couldn't do everything.   
5. Looking back is there something you would do differently?
Umm maybe get an editor. I would definitely have tried to find some beta readers. Like I said, I love being independent with this all, but it's really hard. It's amazing how often I missed things and when I did eventually notice, I was like, "How did I let this happen?"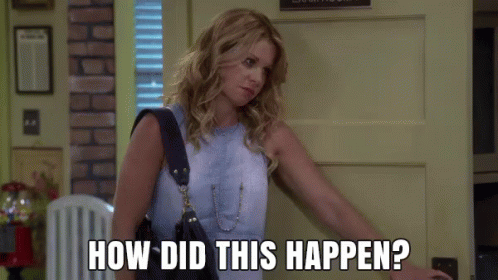 6. How important is social media (blog, twitter, goodreads)?
Sooo important! I mentioned this already, but you need a social platform, you need to get yourself out there.
7. Did you hire an editor?
No, I didn't. Maybe I should have, but it's quite expensive and if I'm careful, I can probably catch the grammatical errors myself. I will be looking for beta readers for my next book, though. (So if you're interested… 😉 I'll hopefully be posting something within the next three months.)  
8. What's your personal editing process?
First draft I just write, no regrets. Second draft and maybe third draft I read through the manuscript and fish out as many hiccups – grammar, plot, characters etc. Then I use the search on microsoft office to look for words that I shouldn't use; for example, after, before, when, like, suddenly, slightly, hopefully, really, very, stand, turn, etc. My list is pretty long because I'm picky about it and you should be too. It's a super important step and helps to clean up your writing. Another thing I do with my manuscript, is put it through a text to audio converter and then listen to it. This is a tedious task, but well worth the effort since it especially reveals awkwardly worded sentences and typos. After this, I print the manuscript and go through it with a red pen. This also is a lot of work, but everything looks different when you see it on real paper. Finally, I design the interior and do all the formatting and hopefully by then, it's ready to go. 🙂   
9. Will you self-publish your next book?
Yes, definitely. Self-publishing was a lot of work, but it was worth it. Right now I'm about 75% done the 2nd draft and things are already falling into place. (Does that mean I'm getting better or that I'm missing a lot???)  
10. What's your advice to people who want to self-publish?
Start a blog and review as many books as you can. When you're in the reviewer mindset, you notice the imperfections and if you're smart, you'll learn from them. Reviews on your blog will also get you noticed by other readers interested in the same genres. So when you publish, they'll be like, "Oh hey, this person likes the same books I do. I should give their book a try."
Are you veering towards self-publishing? How would you answer these questions?
If you have any other questions for me or want some advice, feel free to comment or shoot me an email. Here is the link to my Contact Page.  
Glossary
Beta Reader: A test reader of an unreleased work of literature or other writing (similar to beta testing in software), giving feedback with the angle of an average reader to the author about remaining issues. A beta-reader is a non-professional reader, so that an uncolored opinion of an average reader can be obtained. Usually, a beta reader will be unpaid. The feedback is used by the writer to iron out remaining overall issues with plot, pacing, and consistency. The beta read also serves as a target audience test to see whether the book has the intended emotional impact and feel. https://en.wikipedia.org/wiki/Beta_reader
Self-publishing: The publication of any book, album, or other media by its author without the involvement of an established publisher.
CreateSpace: Through our services, you can sell books, CDs, and DVDs for a fraction of the cost of traditional manufacturing, while maintaining more control over your materials. We make it simple to distribute your books, music, and video through Internet retail outlets, your own website, and other bookstores, retailers, libraries, and academic institutions. https://www.createspace.com/AboutUs.jsp